These 2 photos from around 4 pm on Thursday 3 March 2022 show a woman illegally dumping a mattress on the road outside the facility when it was closed.  Please contact us at (502) 633-2699 if you know this person.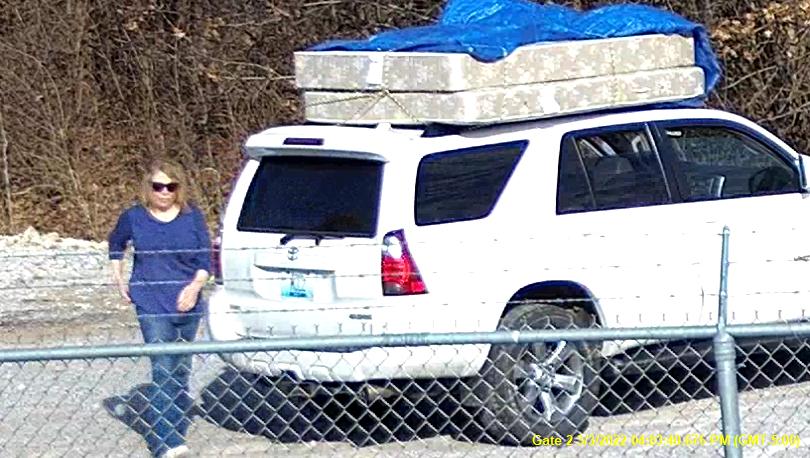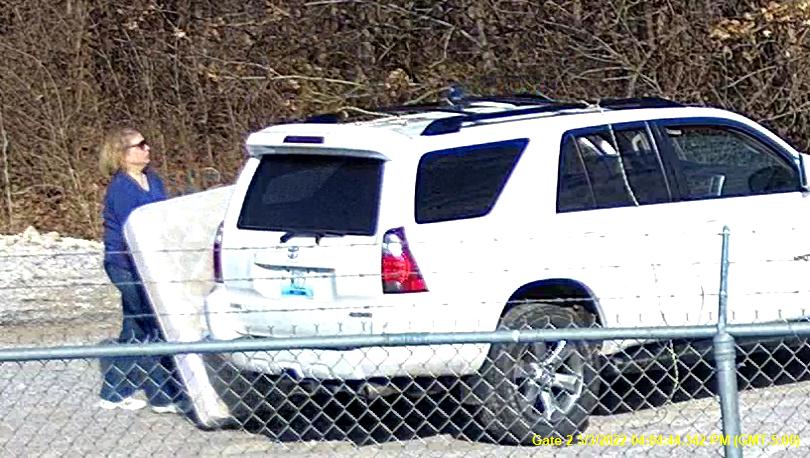 Changes Due to Coronavirus
June 2021
Individuals who are fully vaccinated for COVID-19 are not required to wear masks.  Non vaccinated people are requested to wear a mask or face covering.
We continue to accept all recyclables in self service receptacles at the Shelby County Recycling Facility.  Please separate items and place in the appropriate bin.
Document shredding service has resumed and there is no fee.